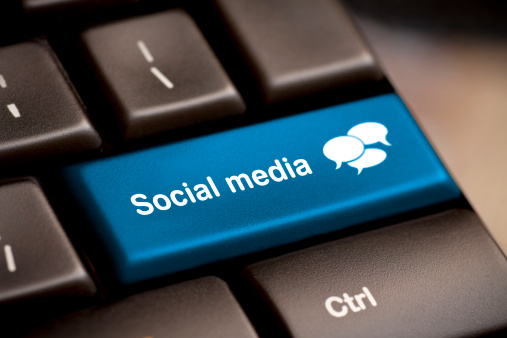 First, it was AOL, the Internet before the Internet. Community Members were now able to make Profiles and market their online personas. Ten years later, the social media business grew larger and larger, giving birth to Friendster, Myspace and LinkedIn. Facebook was rapidly followed by Twitter which meant everyone was now connected to everyone.
It's important to keep in mind that with the rise of mobile computing, social media platforms have been divided into web-based and almost exclusively mobile-based platforms, which can only mean one thing: most platforms now specialize in targeted interaction services instead of providing a generalist social networking experience.
Social media marketing has a gigantic potential to increase sales but in order for that to happen, you need to learn how to master it. As marketing professionals, we know that choosing the right type of social media network can be a tricky process, but we put together a few guidelines to make it easier for you:
Which Social Media Network Do I Choose?
First of all, let's take a look at some numbers.
According to Digital Insights, Facebook is the leader in the number of daily active users, followed closely by Google + and Twitter.
Facebook:1.28 billion

Google +540 million

Twitter: 255 million

Instagram:200 million

LinkedIn: 187 million

Pinterest: 40 million
Therefore, it is safe to say that Facebook would naturally be anyone's number one choice.  While this may be true, there are more factors to take into account. Some other interesting figures regard the way the members are engaged in your content.
75% of the engagement on Facebook happens within the first 5 hours from posting, whereas only 53% of interaction between Google+ users and brand is positive.

Tweets with image links have 5 times the engagement rate and so, 63% of brands have multiple Twitter accounts, for better visibility. Over 90% say the follow businesses to get discounts and promos and 37% of Twitter users will purchase from a brand they follow.

23% of teens prefer Instagram as their go-to social media network. Another interesting fact is that 98% of Instagram posts are also shared on Facebook.

More than 40%

YouTube

traffic comes from mobile, leading up to a total of 4 billion videos watched everyday

84% of women stay active on Pinterest; However, in 2014, the number of male active users have doubled, and one third of all sign ups come from men, which is more than great news.

In 2014, 8 out of 10 SMBs use social media for their business to drive growth and 3 out of 5 reported gaining new customers by using social media to promote their business.

B2B marketers

invest in social media to increase brand exposure ( 83% ) increase web traffic ( 69% ) and gain market insights ( 65% ).
The aim of social media marketing is to increase your website traffic by directing people to your site and helping you rank higher in searches. In order for it to work effectively, you need to come up with a suitable social strategy.
How Do I Build My Social Media Strategy?
Asking the right questions will always give you the right answers.
Social media marketing is centered around the element of humanization. People like doing business with other people. Social media is a place where brands have the liberty to act as people do, creating meaningful bonds by networking wisely and efficiently.
In order to attract and engage social media followers and ideally convert them into customers, you need to map out a clear social media marketing strategy. To ease the process, start by asking yourself these questions:
1. What does my company want to achieve?
Do you want to advertise your business, interact with customers or just promote? Creating a meaningful connection with your followers is as important as generating leads. Social media can help you generate traffic and rank high in searches as well as raise your brand awareness and attract new potential customers.
2. Should my company be present on all social media networks?
It should depend on your profile. Most SMBs start with a blog and two or three platforms ( most preferred in terms of SEO are Twitter and Google +). The purpose is to find what works best for your business and not waste time and money on networks that are ineffective for  you.
3. How often should I post?
It is essential to have a permanent presence on social media. However, posting too much too often will always seem a bit forced and slightly aggressive. Two to five  times a day is more than enough. Stagger your posts consistently.
4. What should I post?
Depending on your profile, you can opt for visuals, such as infographics, videos and images, or you can choose to share articles, links or a combination of all these.
5. What are the best tools for my SM strategy?
Depending on how much time do you have to invest in managing your multiple SM accounts, there are various tools to help you maintain a permanent and consistent presence.
– Hootsuite will help you stay organized. It is one of the many tools for managing your multiple social network accounts.  It can enable you to keep track of mentions and comments, it makes it easier for you to have instant access to all messages and most importantly it allows you to monitor multiple streams simultaneously.
–SumAll will give you access to you social media management reports. Once you connect your accounts, it starts pulling data and insights, delivering it as a report you can check daily by logging in or at the end of the week, via email.
–SocialHunt will help you stay in touch with your followers. This tool helps you monitor a group of chosen profiles without constantly visiting each network separately so you never miss any updates from your preferred users.
6. How can I outline a social media marketing strategy?
Start by choosing your social media dashboard. It feels less overwhelming when you can access all your accounts from one place.

Analyze who is engaging with your content and then segment your audience for a more targeted experience.

Always compare your results. It is important to take it gradually. Set new milestones every week.
7. What Does My Business Need?
Your social success depends on the type of business you own and how much time you intend on investing.
FACEBOOK
 – Great starting point for your business, regardless of your profile.
  -It works equally great with image sharing and written content.
  -It is low maintenance in terms of frequency in posting.
TWITTER
Also suitable for almost any type of business

Good for spreading the word and keeping in touch with your followers

Try and avoid posting exclusively your own content. The Retweet feature  is for sharing other users' content, with a higher chance of getting more followers or going viral.

It is important to share your audience's content, so it doesn't seem like you are only interested in what your company is doing.
INSTAGRAM
Instagram is a network owned by facebook and it focuses on visual content.

It is almost entirely mobile. The web version does not allow you to take or upload photos.

Both Twitter and Instagram use the Hashtag ( # ) in order to connect more easily. Using trending hashtags will increase the chances of your business to be more visible.

It is suited for most businesses. Instagram is a way of humanizing, of letting your followers behind the scenes. You can either use it as an alternative network, just for displaying the human part of the business, or as the main network when your business is based on selling an image ( be it the fashion industry, health and lifestyle, retail etc).
PINTEREST (STUMBLEUPON, TUMBLR)
-They are all image sharing based networks.
– Best suited for business with an artistic and creative profile. Numbers show that Pinterest is 84% used by women who are interested in crafting, creative ideas and parenting and lifestyle advice. This does not mean that businesses outside these categories cannot reach their goals on these platforms. It just shows that you will benefit more from using these networks if you work in these areas.
Case Study
If you think this is overwhelming and way too much to take in, just remember that even a teenager can do it. Eighteen year old Facebook user Fionna managed to raise 8 Million GBP though her ''No Makeup Selfie'' campaign. She asked women to post photos of themselves, make up free, to raise cancer awareness. What her success is owed to, is her crucial decision of creating the #nomakeupselfie hashtag. Her campaign was getting more and more visibility and people contacted Cancer Research to ask if the campaign were theirs. Cancer Research then replied by posting their own #nomakeupselfie and within hours, it went viral. TV, radio, online news article began spreading and sharing the image, along with the donation code. In only a week's time, Cancer Research raised over 8 Million GBP. This campaign resulted in over 800,00 Facebook likes, more than 120,000 followers on Twitter and 8 Million in one week.
This campaign, as successful as it was, it was merely a happy accident. Imagine what mapping out a solid strategy could do for your business. This strategy worked because of the wonders of #Piggybacking, which is the process of extending your message beyond usual parameters by relating it to a popular trend.
What to learn:
#The importance of hashtags, piggybacking and relating to popular trends
#Appealing to people's good nature and altruism will always work
#People like to be part of something, they like posting about themselves, if this means they are part of a community. Engage your followers in trends of our own and see how they work for you. Experiment. Aim to go viral by asking users to nominate friends.
Word of mouth is the best campaign you could wish for.
As a conclusion, if you want to create an enviable social media marketing strategy, you first need to get familiarized with most social networks, figure out which will work best for your business by testing platforms as well as content, create a plan and focus on the networks that will best reflect your business' angle and mission.