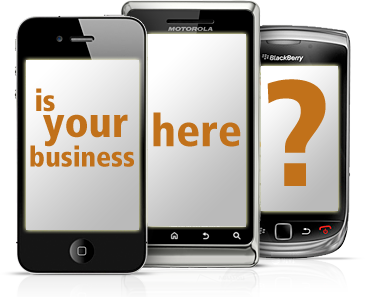 It's 2015 and for most of us, the Internet started on the PC. But for many, their first internet experience is most likely to be through a mobile device. At the moment, there are more than 3 billion mobile phones being used all over the world. A recent report shows that the mobile growth is primarily based on app usage, which, at 52%, makes up the majority of digital media engagement. Therefore, as previously stated here, as a business, not being mobile is similar to not letting more than half of your customers into your shop. So, it is safe to say that not being mobile is a careless business move.
Now let's look at some numbers, to get the bigger picture:
In 2009,

mobile usage

was 0.7%. By August 2001, mobile browsing represented 7.1% of mobile use worldwide. In 3 years' time, mobile browser share grew by ~1000%.

In 2013, messaging apps took off, whereas the year 2014 was the year of retail apps ( IOS and Android reported a 174% increase in shopping apps usage)

According to

this

, there was a 21% increase between the year 2013 and 2014 in usage of apps instead of web.

In 2014, mobile devices accounted for 88% of data traffic. On average, a smart-device generated 22 times more traffic than a non-smart device.

Mobile speed grew by 20% in 2014.

By the end of 2014, the number of mobile-connected devices exceeded the number of people on Earth.

At this moment, there are more than 109 million mobile devices.
What these numbers are telling us, is that with the rapid changes and innovations in technology today, more and more users are mobile.
How can businesses take advantage of the shift towards mobile platforms?
Keeping in mind that mobile users' behavior is different from web users is one of the most important things to take into account. Mobile optimization is all about simplifying. A mobile visitor will look for a few key-pieces of information. So it is natural that lengthy descriptions and too much information about your business will interfere with their smooth mobile experience and will most likely drive them away.
10 Reasons You Should Be Mobile
40% of the people who own mobile phones use them for going online, and more than half of them, will go online at least once a day. This is, to say the least, an immense opportunity for any business out there.

If you do not adapt to mobile, you may lose customers to competitors who have already embraced mobile. *81% of  retails state that the objective of mobile is to drive revenue to their website.

Mobile users are different from web users. Mobile users' behavior suggest that they are most likely to make impulsive purchases. However, this will not happen unless you ensure that your mobile version is digestible enough for the swift mobile user. If the information is simple and concise, the loading time is kept to a minimum and the path to purchase is intuitive ( see Steve Jobs' products), chances are that your mobile users will make decisions with more ease. 88% of users report that having a mobile device with real-time information makes them more spontaneous with shopping and more open to discovering new things.

51% research online and visit store to purchase, whereas only 17% visit store first and only then make the purchase online. But you should also know that more than 30% of mobile shoppers will abandon the transaction if the experience is not optimized for mobile.This is because more than 70% expect that mobile loading time will be the same as web loading time, so that is why 57% will abandon a sale if the page takes more than 3 seconds to load.

If the mobile experience is satisfying to the user, they are most likely to return to the web version later on, increasing traffic and creating better brand engagement. The goal is to create a sense of trust an affinity among the users. One time shoppers does not mean 100% satisfaction.

Speaking of engagement, mobile website allows users to engage in a different manner. There are mobile specific features ( click-to-call, mapping functions, location-aware technology) that will engage and attract more customers to your business.

According to

Moz.com

,  creating an app is a way to customize mobile experience for your visitors. Many mobile sites alert mobile users that an app is now available. From a user's point of view, by simply installing an app, it is implied that the app is always visible in their home screens. Should I say more?

It is an inexpensive option. Since mobile screens are different from web screens, design, interface and layout will be less time-consuming to create, hence, cheaper.

A mobile friendly website helps in SEO and it will improve ranking on mobile friendly engines such as Google or Yahoo!.

The mere fact that a mobile site can be accessed anywhere, any time is enticing enough. This provides the opportunity of constant connection with targeted audience, increasing the chances of conversion.
What to Avoid
Crowded design with links too close – difficult for users to click

Using Pop-Up windows – navigating between multiple tabs is difficult and loading time will increase.

Using Flash or Java, since Apple products

do not support it. i

Phones make up for almost 30% of phones on the market, which means you will be missing out on a lot of potential customers.

Unplayable or unviewable content – this is one of the most annoying experiences for a user. Use HTML 5 standard tags for animation and video embedding that are playable on all devices.

Google Page Speed Insights

will help you see what is causing your pages to load slowly and will help you fix the problem.
Checklist
Does it load in 3 seconds or less?

Is the content viewable on all devices?

Do you have a visible call-to-action button?

Does your site provide a satisfying user experience?

Is the text too crammed?

Does it take multiple tabs to navigate it?
Image courtesy of zeendo.com