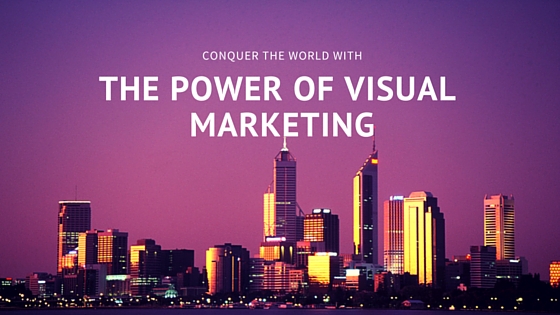 The Evolution Of Digital Marketing Trends
The rise of search engine giants and social media networks have not only changed our lives, they also transformed the entire online ecosystem, bringing us new technologies, new digital trends and infinite business opportunities. As a consequence, digital marketing evolved into a more  sophisticated process, crowning content as the new king of the Internet while providing businesses with a powerful tool to help them step-up their online game: content marketing.
But since technology develops faster than one could say"retina display", online trends are bound to follow its pace and to constantly redefine the best medium for capturing consumers' attention.
Content marketing in itself has more than one dimension and, in the past two years, the way we convey our messages in online has changed from "tell" to "show". In other words, our focus has shifted from written social media to visual social media, the latter becoming a powerful tool of engagement and conversion.Thus, the existing social networks such as Facebook and Twitter have become more visual, while image and video based networks such as Pinterest, Instagram, Snapchat and Vine have grown in popularity at an astonishing rate.
Why Did The Shift To Visual Content Happen?
It's been long known that we are visual creatures. Before writing, our ancestors used cave paintings and petroglyphs to communicate and 93% of our communication is non-verbal. Add to this the scientific stats that say only 20% of people remember what they read while 80% of people remember what they see and do, and that visuals are processed 60,000X faster than text and, voila, we've got ourselves a visual Internet.
What Does The Shift To Visual Marketing Mean For Business?
First, let's take a look at the following statistics:
In a nutshell, your business needs social media more than ever, and a smart content plan is an opportunity to secure a strong competitive leverage. Even more so, in an environment where the race for customer attention is already crowded and tight, creating and using digital assets such as infographics, photos, and videos is now a vital game-changer.
Successful Visual Marketing Examples
To show you just how important visual communication is, we chose three examples centered around three companies that rocked visual content and successfully used it to gain awareness, active followers and customers:
Birchbox
As a company that delivers monthly beauty products samples in personalized boxes, Birchbox centered its online marketing plan on how-to videos and tutorials featuring the products sold on their online shop. Simple and effective, this tactic creates exposure, awareness and loyal customers.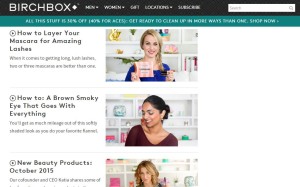 GoPro
Founded in 2002, the company produces the world's most popular action camera, waterproof, shockproof and able to record in HD quality in any type of environment or conditions. So it's no wonder that their digital marketing strategy is based on stunning action videos which they showcase on their website, making viewers want to go out and get up close and personal with an extreme sport while capturing it all on a GoPro camera.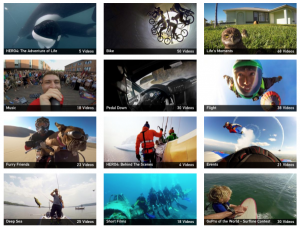 Starbucks
In April 2014, Starbucks launched the White Cup challenge, asking their customers, followers and fans to customize their cups and upload their creations on Instagram using the hashtag #WhiteCupContest. The challenge gathered more than 4000 submissions and the winning design, belonging to a young art student from Pittsburgh, was transformed into a limited edition reusable cup available for sale in Starbucks locations across US. This is a great example of how a company can both spark engagement and use resources generated by fans to increase exposure and conversions.

Now that we've covered the what, the why and the who, the remaining question is:
How To Use The Power Of Visual Marketing For Your Company?
The truth is, when it comes to online marketing, there's no one-size-fits-all recipe. However, regardless of how big your company is and what kind of products or services it provides, you can achieve great results by going social and visual with your content as long as you respect the following guidelines:
Be authentic
Don't try and emulate someone else's content or strategy – today's consumers and savvy and intuitive so they'll feel when something or someone is not being their true self. Instead, ask yourself this question: what is your brand's essence? What are the means it can be captured with and what are the assets it can be translated into best?
Be stimulating
As human beings, we love being stimulated by emotions: we love loving, we love laughing, we love satisfying our curiosity by finding out new things. We love being human! Can you convey your company's values and messages in a humanizing and stimulating manner? This is a question a lot of businesses struggle with, especially those that activate in areas that are not as popular or engaging as others. But here's the thing: every business, every product, every object, every concept has at least one interesting trait or story behind it that can be portrayed in an attention grabbing piece of content. It's time that you point to yours!
Be relevant
If you want to capture your audience's attention and to maintain it, too, you have to be relevant. And there's only one way you can achieve that: by providing real value to the your demographic. Be it an infographic, a picture or a video, your visual content must be relevant to you and to your customers and it should always provide value (and by value we mean something that makes people tick, such as valuable information, entertainment, exclusive offers etc.) because the internet might have a short attention span but it also has a very good memory.. and you want your brand to be remembered for all the right reasons, right?
The bottom line is, in today's digital landscape a picture is worth more than 1000 words and your brand must speak visual by creating image and video-based content that's relevant and shareable: infographics, because they can convey hard-to-digest data in an appealing and engaging manner; memes, because they tap into people's emotions and personality traits; videos, because they're great at showcasing how-to information; presentations, because they're professional.
Not long ago, New York Times' study The Psychology of Sharing revealed an interesting insight: 68% of the respondents share content on social media because they want to define themselves to others. So, by defining your target audience and delivering tailor-made visual content following the guidelines above, you're set to achieve success.
In the meantime, use the resources below for more advice and useful information on visual marketing:
17 Stats You Should Know About Visual Content Marketing in 2015
10 of the Latest Surprising, Revealing Studies on Social Media
The Power of Visual Storytelling in Content Marketing (Infographic)
The Top 5 Instagram Trends To Watch Out For In 2015
The 10 New Rules Of Visual Content Marketing